is a dark electronic duo that produces gritty dance beats infused with ethereal vocals, creating a sound that is eerie, intense and incredibly danceable. Augustus Muller develops the underbelly of sound with minimal beats and grinding synths, where Jae Matthews whispers, screams and chants on top. Together, the music created is somewhere between industrial, drone and confessional storytelling. Muller and Matthews both have a strong background in film and their cinematic approach translates effectively in both their recordings and live performance.

more info about boy harsher
is an Asheville-based percussionist and drummer of Nest Egg, MANAS, House of Land, etc. Producing energetic bursts and invoking a sensitivity to space that one often associates with Free-Jazz and New Music percussion, Nguyen's approach elegantly bridges works of sonic sculpture with a punk aesthetic of immediacy, of aggression and playfulness. Among Nguyen's many recent creative activities, he released the MANAS self-titled album along with guitarist Tashi Dorji and opened for legendary Saxophonist, Peter Brotzmann.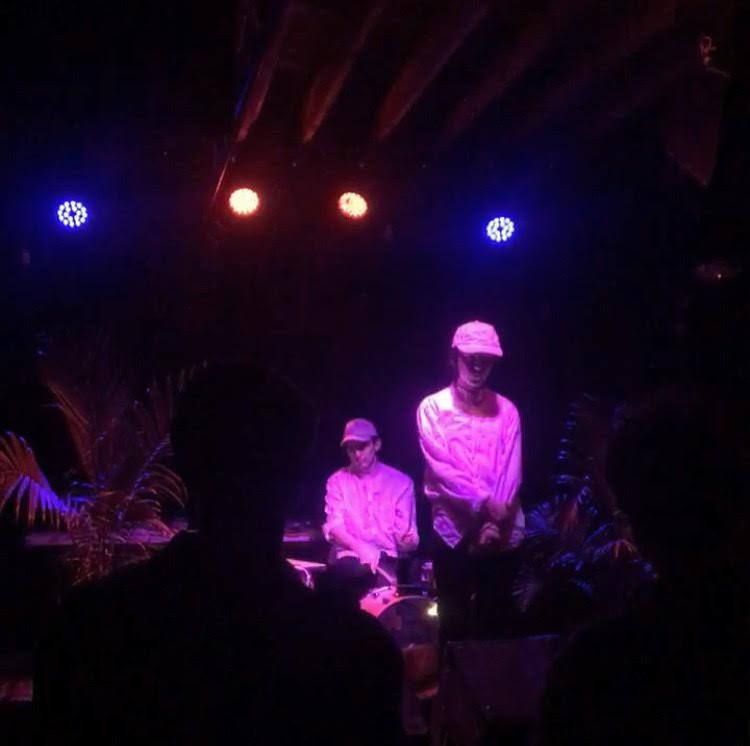 is a performance duo comprised of poet/vocalist Marcyanne Hannemann and percussionist/sound artist Carmelo Pampillionio. The duo seeks to embody a form of group anagnorisis: a moment in Aristotelian tragedy wherein the character comes into a new recognition of reality. Evoking oneiric sonic and poetic landscapes, Anka's theatrical impact recalls the ancient alien dramas of the theorist/musical auteur, Harry Partch. However, in contrast to Partch's staunchly analogue instrumentation, Anka meditates on the processual field of voice becoming digitized, and of the digital becoming voiced. Pampillonio's hybrid midi drum-kit suffuses Hannemann's layered recitatives with a ritual sound of Gagaku orchestra being flushed into the Feed.